GENERAL BS
We actually DID get a winter storm over the weekend.  The meteorologists, all winter long, have completely missed the mark on every "major storm" they've forecasted.  I didn't see any reason for this one to be an exception — I wasn't thinking about the fact that between March 1 and March 15 we have our worse storms of the year around here.  Duh, Pat!
Joe's been sick with either the flu (less likely) or a really bad cold (more likely) and didn't get the driveway shoveled during or after the storm.  We had to leave yesterday and I just backed the RAV4 out of the driveway and over the steep pile of snow that the snowplow left at the bottom of the driveway, no problem.  Knocked a considerable amount of snow down, too.  My RAV4 "leveled" the snow in the driveay, it was that deep!
When we got home (about 6 hours later) he had cleared most of the driveway with the snowblower but hadn't done the foot of the driveway where it was too heavy to blow.  Can't say as I blame him and I was surprised he'd bothered at all — he was that sick. 
We're starting to stress a bit over what we're going to wear at the community wedding reception at the end of April.  The dress I wore when we got married fit me nicely, at about 25 lbs. LESS than what I weigh right now.  And there's no way on God's green earth I' m going to safely drop 25 lb.s in the next 6 weeks.  So, now what…..?  I sorta like this dress, and it's only $60 (on sale right now) but there's that whole spending money on something you're likely to only wear once thing that bothers me.  If it were BLACK, I'd be all over it because it would be very versatile as far as dressy occasions.  White limits me more, I think.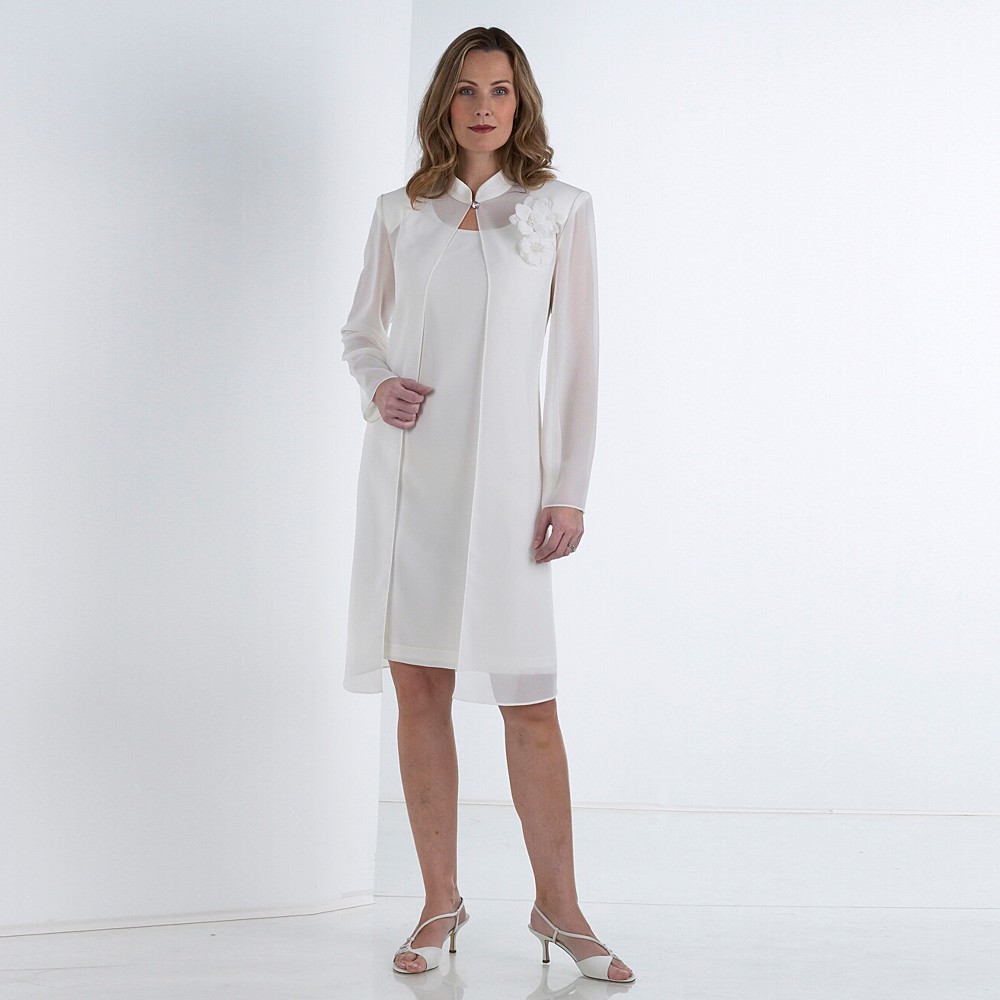 GLBTQ ISSUES AND EVENTS
San Francisco Mayor Gavin Newsom, who began issuing marriage licenses to same-sex couples in February of 2004 (which were later voided by the courts) is apparently considering running for Governor of the State of California, against the Governator.  But, before he can oppose the Republican television "action" star, he must first run against former governor Jerry Brown (a former boyfriend of Linda Ronstadt) to get the Democratic nod.  Should be an interesting election period in 2010.
— 
If you're in the Rochester area, here are some events that you might want to think about attending.
Tomorrow night, Tuesday March 11, Marriage Equality Rally at the Monroe County Legislature.  The announcement reads, in part "Maggie Brooks (married three times) continued her attack on LGBT families this week. Be sure to read the Friday face-off in the Democrat & Chronicle. Bear in mind that the Republican majority in the New York State Senate is at risk this election. They desperately need a "hot button" issue to try to mobilize their base. Rally with us as we demand equal protection and respect for our families and relationships."
March 16 — "Love, Leviticus and Legislature" co-sponsored by the NY State Pride Agenda and Interfaith IMPACT — Downtown Presbyterian Church, 121 Fitzhugh N. Rochester at 2:00 PM.
March 17 — "Married or Not?" Understanding the Martinez decision and appeal.  Co-sponsored by the New York Civil Liberties Union, Genesee Valley Chapter and the Empire State Pride Agenda; Guest Speakers: Matt Faiella, NYC Staff Attorney for the NYCLU, local couple Pat Martinez & Lisa Ann Golden and their Rochester attorney Jeffrey Wicks. An Informational meeting on the decision of the NYS Appellate Court, 4th Dept. in Martinez v.County of Monroe with the purpose of educating local same-sex couples and the general public about both what we know and what we don't yet know about the legal standing of same-sex couples residing in NYS who have been married outside of NYS (predominately Canada, some Massachusetts). In addition to providing some background on the Martinez case, some key issues/questions to be addressed: Immigration & marriage recognition; How soon can New York "newlyweds" lay claim to the 1,324 rights and responsibilities extended through marriage in NYS? What are the implications of the automatic stay pending a possible appeal to New York's highest court? What are important considerations for couples contemplating crossing the border to Canada and getting married?
HUMOR
Karl Rove, paid $40,000 to speak at the University of Iowa over the weekend was met with a lot of heckling and interruptions.  At one point, Rove nastily shot back to the students, "You got a chance to ask your questions later and make your stupid statements, let me make mine."  There's no amount of time nor money that would afford him that opportunity…
—
In January, the state medical board in Sydney, Australia, admonished psychiatrist Yolande Lucire for testifying in a court case about her belief that Ritalin and similar drugs had produced residual organic hallucinosis in children that might explain their violence later in life. The board said it disagreed with her and ordered Lucire to make an appointment with a senior psychiatrist for therapy, to help her deal with her problem of making unconventional diagnoses.
—
Pat Dykstra, 51, of Fox Lake, Wis., was persuaded by bar patrons, including her boyfriend, that she was too drunk to drive and so took responsibility by calling 911 from her truck to ask that the sheriff send someone to follow her home, according to a January Milwaukee Journal Sentinel story. (Dykstra then ended the call by telling the dispatcher how dangerous it is to drive while on the phone.) When deputies caught up to Dykstra, she registered a .14 blood-alcohol reading, well over the maximum permitted.